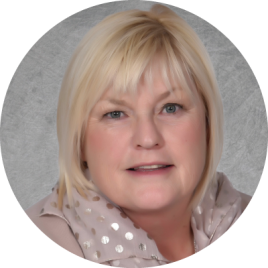 WELCOME TO REDDAM HOUSE BEDFORDVIEW
Welcome to Reddam House. As the Director of this delightful school, it gives me great pleasure to introduce you to all that Reddam House, Bedfordview has to offer. If you choose Reddam House for your son or daughter, you will be choosing a school that is committed to educational excellence. Academic, Sporting and Cultural success is at the core of all we do, and Reddam House alumni go on to perform with distinction in tertiary education institutions. We offer a wide range of quality extra-curricular activities, as well as excellent counselling to support and sustain our students throughout their time at Reddam House. You will find alumni of Reddam House are happy, successful and receptive to others and all communities. This is a nurturing environment which caters for every child, treats them as individuals and is invested in their success. We have a real sense of mission about what we do and being part of that mission, for students and teachers, is as exhilarating as it is rewarding.
— Dalene Quayle
, Reddam House Bedfordview Director
The History of Reddam House Bedfordview, a private school started in July 1993, armed with little more than enthusiasm, (some trepidation) and a dream for a credible Christian school, Bedfordview Christian College was born and the task of appointing teachers, advertising, registering the school with the Education Department and equipping the school began in earnest.
By December 1993 Christian Family Church had agreed to rent their Sunday school facilities for this purpose and there were 42 registered names (from 3 year-olds to Grade 7s). January 1994 saw Bedfordview Christian College private school open its doors to 42 students and 4 teachers.
Ever expanding numbers saw the purchase and construction of a school on its own property in 1997.
Following persistent requests from parents for a High School ultimately resulted in the formation of Reddam House Bedfordview. We opened for business with almost 500 ELS and Preparatory students and 201 College students being housed in temporary log cabins on the Bedfordview Christian College property on Wednesday 29 January 2003.
Following negotiations with Mr. Graeme Crawford, the founder of the Reddam House group, Bedfordview Christian College was incorporated under the banner of Reddam House and all Grades 4 to 9 BC High students – the forerunner to Reddam House, Bedfordview – were incorporated into the new school.
Now, twenty four years later, Reddam BCC and Reddam Main Campuses combined have grown into a private school in excess of 1300 students across the Early Learning Stage, Junior and Senior Preparatory and College phases.
Reddam House is part of the Inspired Group which prides itself on providing excellence in global private education. Inspired is a co-educational, independent school group designed to inspire students to achieve their maximum potential in a nurturing, progressive academic environment from ages 1 to 18.
Inspired offers a fresh and contemporary approach to education by re-evaluating traditional teaching methods and curriculums, and creating a more dynamic, relevant and powerful model reflecting current attitudes. We nurture the unique individuality, talent and self-assurance of each student, equipping them to take on the world with the skills and confidence to ensure success.
OUR STORY
A GLOBAL FOOTPRINT
---
Graeme Crawford, a renowned educator, opened his first school in 1993 in South Africa. In the following five years, the Crawford Schools grew to 21 in total. In 2000, working closely with his sister Sheena Crawford-Kempster, Graeme founded Reddam House Constantia in Cape Town. In January 2001, Graeme opened the first school outside of South Africa: Reddam House Sydney in Australia. Thereafter, both Reddam House Atlantic Seaboard in Cape Town and Reddam House Bedfordview in Johannesburg started in 2003. A newly constructed state of the art Reddam House Waterfall school then opened its doors in 2012 in a residential property development on the outskirts of Johannesburg. Reddam House joined the international school group Inspired, which escalated the growth of the Reddam House brand further. A second brand, Reddford House, was then launched in 2014 with Reddford House The Hills and Reddford House Blue Hills offering students a wide selection of choices. Reddam House has since branched out to the United Kingdom, acquiring Fulham Preparatory School and Bearwood College, rebranded as Reddam House Berkshire under the Inspired umbrella. The Reddam House group, currently boasts 9 schools and 3 Early Learning Schools.
THE ORIGINS OF OUR NAME
---
TUTUM TE REBORE REDDAM
The REDDAM motto has its origins in Scottish history with the first Monarch of Crawford who saved King David the First of Scotland from certain death by a stag during a hunting expedition. The Monarch of Crawford adopted the motto "TUTUM TE REBORE REDDAM" which means "I will keep you safe by my strength", and his Coat-of-Arms included the stag's head as a symbol of the Monarch's bravery. On marrying his wife, the monarch included the fleur-de-lis in his Coat-of-Arms. Since then, the Coat of Arms of the Crawford clan has always incorporated the stag and fleur-de-lis.
---
In 1999, Mrs Crawford-Kempster, Director of Reddam House, worked with Mr Burnell, the State Herald at the Bureau of Heraldry in Pretoria and using the elements of the stag and the fleur-de-lis, created a Coat-of-Arms for Reddam House. Our school's name is taken from the Latin for "give back", and our school motto "We shall give back" is a fitting sentiment and one which serves as a reminder to our students of the importance of contributing to the community.
Tutum means protect         Roboris means strength           Reddam means give back
PHILOSOPHY
OUR EDUCATIONAL APPROACH
---
Reddam House offers an internationally respected curriculum, including a broad range of academic, cultural and sporting activities. We nurture individuality, talent and self-assurance in a secure, relaxed, self-disciplined environment. Reddam House understands the importance of education; we therefore equip our students to face an increasingly challenging global future with pride and confidence by inspiring true excellence in international education.
YOUR CHILD SHOULD BE IN REDDAM HOUSE IF:
A Reddam House education extends beyond the confines of traditional academia to tuition in life and communication skills, study methods and time management. We firmly believe it is vital that our students are adequately equipped to meet life's challenges in a globally competitive world.
At Reddam House we integrate innovative, challenging and enriching academic, performing arts and sports programmes into our daily curriculum.
PERFORMING AND CREATIVE ARTS
A Reddam House education endows each individual student with the self-confidence that derives from performance, the appreciation of the arts as fundamental to the human experience and a creative approach to all they do. Whether through learning to speak in public, drama, dance and instrumental music lessons for all, or by developing a love of the visual arts, Inspired believes that artists are not special kinds of people but every person is a special kind of artist – and by setting free the creative individuality of each child, academic studies also flourish further.
This is the central pillar of a child's education. Academic results are vitally important, leading to the qualifications that open up the world beyond school at university and the world of work. Reddam House schools do not teach to the test. Students reach their academic potential when they are engaged in the learning process, when their self-confidence is strengthened, when they are empowered by learning to think critically, and when their approach to study is ignited by outstanding teaching.
Reddam House's sporting pillar stands for health and well-being, fun, motivation, self-discipline and self-esteem. Whether involving students in team sports or introducing them to individual pursuits, Inspired aims to provide an athletics programme to suit every girl and boy. While some our students go on to achieve national and international honours, all benefit from the fitness, enjoyment and life-long interest that sport can provide. And here again, the physical exercise involved contributes to mental alertness necessary for successful study and love of learning.
GETTING AROUND
SCHOOL BUSES
---
Children are shuttled to extra-mural activities in our school buses by our highly proficient bus driving team.
Morning buses – one from the northern suburbs and one from the south of Johannesburg – are available to bring students to school (one way) at a reasonable cost. Please contact our admin office on tel. (011) 615-6710 for more details as this service is in great demand and places on the bus must be reserved.
Image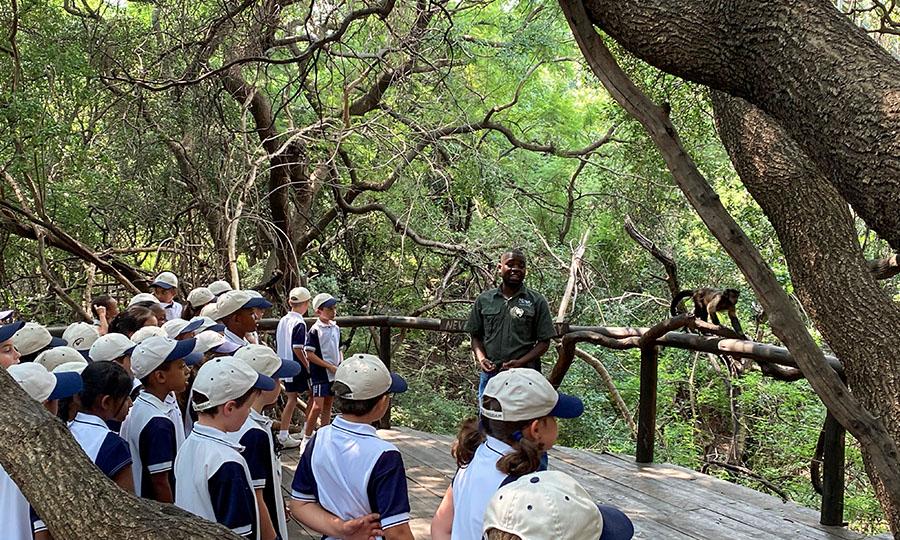 Image
Image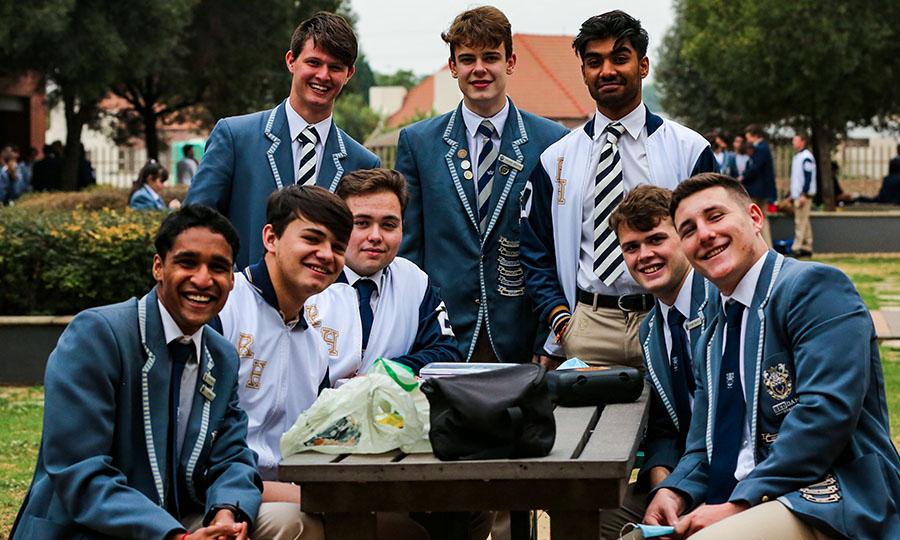 Image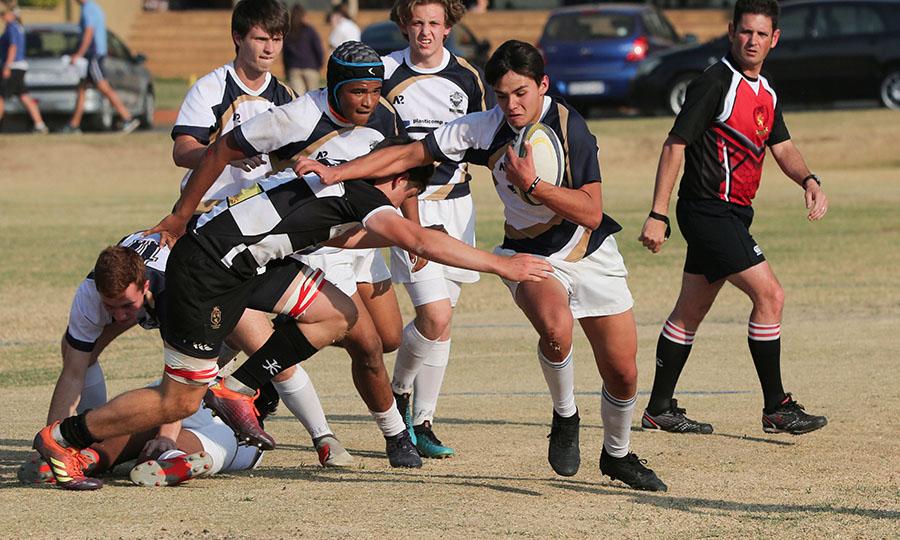 Image